New Holland E160C BladeRunner
excavator specs (2012 - 2015)
New Holland is the manufacturer of the crawler excavator model E 160 C BladeRunner. Find and download detailed specs and data shee... Read more
New Holland is the manufacturer of the crawler excavator model E 160 C BladeRunner. Find and download detailed specs and data sheets for this machine here.
The New Holland E 160 C BladeRunner is a 16.5t machine with Mitsubishi engine which powers this model with up to 74kW or 99 horse power. This New Holland crawler excavator belongs to the smallest machine segment in the crawler excavators category. The model's dimensions are 7.47m x 2.59m x 2.99m. The bucket of E 160 C BladeRunner has a capacity of 0.8m³ which is average for this type of machine.
The E 160 C BladeRunner is manufactured and distributed with Blade, Aircondition and Overload alert. Quick hitch mech., Material Handling Excavator and Diesel particulate filter are not provided on this model as of 2017. There are more detailed specifications and machine descriptions available in the original New Holland E 160 C BladeRunner specs data sheet. You can download it for free in English on LECTURA Specs.
This model can be acquired for a list price between €165000 and €210000. Production of the E 160 C BladeRunner continues in 2017. For more detailed information about pricing and current residual values, check out the LECTURA Valuation system.
At present, 42 other crawler excavators, which range from 7.8t up to 50.2t are produced by New Holland. Of these, E 305 C, E 215 C LC and also E 385 C LC are the most frequently visited on LECTURA Specs. This E 160 C BladeRunner crawler excavator, which has been in production between 2012 and 2017 ranks in the LECTURA index at #229. Want more detailed specifications? Download the latest New Holland E 160 C BladeRunner specs data sheet on LECTURA Specs today!
Technical specs - E160C BladeRunner New Holland
Specification
Notice: Every data listed is verified by LECTURA Specs team experts. However, incomplete data and mistakes might occur.Contact our team with any change suggestion.
Weight

16.5 t

Transport length

7.47 m

Transport width

2.59 m

Transport height

2.99 m

Bucket capacity

0.8 m³

Track width

600 mm

Boom

VA

Max. Reach horizontal

8.83 m

Dredging depth

5.5 m

Tear-out force

90 kN

Bucket width

1.1 m

Engine manuf.

Mitsubishi

Engine type

D 04 EG-TAA

Engine power

74 kW

Displacement

3.3 l

Revolutions at max torque

2200 rpm

Bucket capacity min.

###

Bucket capacity max.

###

Undercarriage

###

Dimension lxwxh

###

Max. torque

###

No. of cylinders

###

Cylinder bore x stroke

###

Emission level

###
Basic model incl. ROPS cabin, traction drive, standard boom and standard bucket
Special equipment
Diesel particulate filter
Track adjustment
Blade
Cabin adjustment
Overload alert
Material Handling Excavator
Aircondition
Quick hitch hydr.
Quick hitch mech.
Download datasheets (PDF)
Buy & Rent
Used New Holland Crawler Excavators for sale
We analyze attractive deals from many sources about Crawler Excavators.
Find current offers on often visited classified websites showing second hand Crawler Excavators to buy in many countries.
Get in touch for more details:
Buyer Lounge - Search the machinery you need today commission free
Request a connection to the seller
Add what you want to buy to your profile
Adding what you do & don't buy to your profile is key
Signing up is no obligation & is currently free
Go to Buyer Lounge
Service provided by

Buy and sell equipment quick and easy with FINDEQ
Findeq means FIND EQuipment. And that is exactly what we do for you when you want to buy machines.
Tell us, what machine you need or have for sale.
We will search the equipment for you from a selection of "non" advertised machines.
Save your time and let us gather the best offers for you.
We do not provide spare parts and attachments.
Compare New Holland E160C BladeRunner with similar Crawler Excavators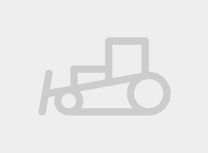 New Holland E160C BladeRunner
Weight: 16.5 t
Transport length: 7.47 m
Transport width: 2.59 m
Transport height: 2.99 m
Hyundai R 130 LC-3
Weight: 13.8 t
Transport length: 7.76 m
Transport width: 2.6 m
Transport height: 2.74 m
Samsung SE 130 W-2
Weight: 14.6 t
Transport length: 7.42 m
Transport width: 2.5 m
Transport height: 4 m
Hitachi ZX 190 LC-5
Weight: 19 t
Transport length: 9.42 m
Transport width: 2.8 m
Transport height: 7.75 m
Sell New Holland E160C BladeRunner
Crawler Excavators appraisal with LECTURA Valuation
Wether you need to calculate value of your New Holland E160C BladeRunner or valuation of your Crawler Excavators fleet, LECTURA Valuation will help. Simply fill the machine details and see the pricing information for Crawler Excavators in few clicks.
Valuate right now!
Data provided by

Sell your second-hand equipment on a free trading platform for dealers and rental companies
Machinerycash is the quick and easy solution for selling and getting valuations for second-hand earthmoving and materials handling equipment.
ARE YOU A DEALER?
Get a cover price or a direct offer for your equipment within 48 hours
Cover price
ARE YOU A RENTAL COMPANY ?
Receive a direct offer of your equipment within 48 hours
Direct offer
Service provided by
Spare parts & Components
Get spare parts for New Holland E160C BladeRunner easily from our partners
Inquire the spare part you look for from our partners with a few easy steps and choose the best offer. Wether you are a dealer or an owner, LECTURA can advise you to the right direction. Order the Crawler Excavators spare parts easily today - worldwide.
Events & News
X
What do you think about this machine?
Thank you for your review
New Holland products
Check out 24 New Holland products here