Hiab XS 122 DLS-5 DUO
Specifications & Technical Data (2000-2017)
Manufactured by Hiab, this is the XS 122 DLS-5 DUO hydraulic loading crane. Find and download detailed specs and data sheets for t... Read more
Manufactured by Hiab, this is the XS 122 DLS-5 DUO hydraulic loading crane. Find and download detailed specs and data sheets for this machine here.
The XS 122 DLS-5 DUO is categorised in the smallest machine segment in the hydraulic loading crane category. The measurements of this hydraulic loading crane are 2.5m x 0.861m. The longest standard boom the Hiab XS 122 DLS-5 DUO can have is 15.5m. This model is constructed to deliever a load torque of 105kNm.
It has been sold without Electronic load torque limitation, Endless pivoting and Adjustable pivoting as of 2017. Get the original Hiab XS 122 DLS-5 DUO datasheet for even more detailed specifications and machine details. Specification sheet is available for a free download in German and English - providing the machine descriptions and more detailed specs about this particular model.
The newest version of this XS 122 DLS-5 DUO model is priced between €48,000 and €61,000, with the production of this model in 2017.
Based on other specifications and pricing variations, the Hiab XS 122 DLS-5 DUO can be considered similar to the PM 13524 SP J 252, Fassi F 110 AC 0.24 e-active and Fassi F 120 AC 0.23 e-active. The most commonly viewed Hiab models of this type on LECTURA Specs are the XS 144 B-3 DUO, XS 122 B-3 DUO and XS 166 E-5 HIDUO, and 1453 other hydraulic loading cranes are currently available, ranging from 9kNm up to 841kNm. Want more detailed specifications? Download the latest Hiab XS 122 DLS-5 DUO specs data sheet on LECTURA Specs today!
Technical specs - XS 122 DLS-5 DUO Hiab
Specification
Notice: Every data listed is verified by LECTURA Specs team experts. However, incomplete data and mistakes might occur.Contact our team with any change suggestion.
Load Torque

105 kNm

machine length

2.5 m

machine width

0.861 m

machine height

2.208 m

max. standard boom

15.5 m

Carrying capacity

0.39 t

at max. reach

17.6 m

Weight

1.961 t
More technical details, like: load of additional jib, max. carrying capacity, at reach, max. hook height, required power are available in the full technical specs.
unmounted without accessories LMB = load torque limit Schwb.= pivot range
Special equipment
Hydr. brace support
Electronic load torque limitation
Endless pivoting
High seat
Remote control
Adjustable pivoting
Articulated boom overstraining
Carbon footprint calculator for Hydraulic loading cranes
See the ERA equipment CO2 Calculator to find out the carbon emissions per hour of use of the Hiab XS 122 DLS-5 DUO or other Hydraulic loading cranes.
The carbon emission calculation can be performed considering different biofuel scenarios or other variables.
or go to the ERA Equipment CO2 Calculator to calculate how to optimise your carbon footprint.
service provided by
Buy & Rent
Used Hiab Hydraulic loading cranes for sale
We analyze most relevant deals from many sources about Hydraulic loading cranes.
Check the selection of the best offers on liked classified portals presenting second hand Hydraulic loading cranes to buy in many countries.
Get in touch for more details:
Compare Hiab XS 122 DLS-5 DUO with similar Hydraulic loading cranes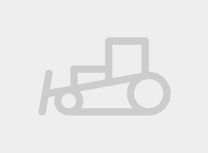 Hiab XS 122 DLS-5 DUO
Load Torque: 105 kNm
machine length: 2.5 m
machine width: 0.861 m
machine height: 2.208 m
Fassi F 110 AXS 21
Load Torque: 91 kNm
machine length: 2.285 m
machine width: 0.805 m
machine height: 2.205 m
Spare parts & Components
Get spare parts for Hiab XS 122 DLS-5 DUO easily from our partners
Inquire the spare part you search for from our partners with a few easy steps and choose the best offer. Wether you are a dealer or end user, LECTURA can lead you to the right direction. Order the Hydraulic loading cranes spare parts easily today - worldwide.
Events & News
X
What do you think about this machine?
Thank you for your review
Hiab products
Check out 3 Hiab products here