HMF 1230-KS1
Specifications & Technical Data (2016-2019)
The 1230-KS1 hydraulic loading crane model is manufactured by HMF. Find and download detailed specs and data sheets for this machi... Read more
The 1230-KS1 hydraulic loading crane model is manufactured by HMF. Find and download detailed specs and data sheets for this machine here.
The 1230-KS1 is categorised in the medium sized machine segment in the hydraulic loading crane category. Dimensions of 1230-KS1 model are 2.5m length and 0.747m width. The main boom in its maximum length measures 5.3m. The stated load torque of the HMF 1230-KS1 is 121kNm.
Remote control, Adjustable pivoting and Endless pivoting are not provided on this model as of 2018. Get the original HMF 1230-KS1 datasheet for even more detailed specifications and machine details.
The production of the 1230-KS1 is still going on.
HMF currently produces 429 other hydraulic loading cranes, which range from 5kNm up to 756kNm - the most visited on LECTURA Specs are 260-T2, 6020-K6 , 340-K2 . Ranked in the LECTURA index at #3485, this 1230-KS1 hydraulic loading crane has models that date from 2016 to 2018. Want more detailed specifications? Download the latest HMF 1230-KS1 specs data sheet on LECTURA Specs today!
Technical specs - 1230-KS1 HMF
Specification
Notice: Every data listed is verified by LECTURA Specs team experts. However, incomplete data and mistakes might occur. Contact our team with any change suggestion.
Load Torque

121 kNm

machine length

2.5 m

machine width

0.747 m

machine height

2.135 m

max. standard boom

5.3 m

Carrying capacity

2.28 t

at max. reach

5.2 m

Weight

1.055 t

Load of additional Jib

###

max. carrying capacity

###

at reach

###

max. hook height

###

Required power

###
unmounted without accessories LMB = load torque limit Schwb.= pivot range
Special equipment
Hydr. brace support
Electronic load torque limitation
Endless pivoting
High seat
Remote control
Adjustable pivoting
Articulated boom overstraining
Download datasheets (PDF)
Buy & Rent
Compare HMF 1230-KS1 with similar Hydraulic loading cranes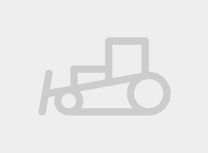 HMF 1230-KS1
Load Torque: 121 kNm
machine length: 2.5 m
machine width: 0.747 m
machine height: 2.135 m
Spare parts & Components
Get spare parts for HMF 1230-KS1 easily from our partners
Inquire the spare part you search for from our partners with a few easy steps and choose the best offer. Wether you are a dealer or end user, LECTURA can point you to the right direction. Order the Hydraulic loading cranes spare parts easily today - worldwide.
Events & News
X
What do you think about this machine?
Thank you for your review
HMF products
Check out 1 HMF products here