Models

Services

Services

World's Top 10

World's Top 10

bauma 2022

bauma 2022
bauma 2022 - Neue Messe München & Munich City Attractions and Accomodation

bauma 2022 Host - Messe München & Neue Messe München

Neue Messe München - Munich Trade Fair Center

Plan your stay in Munich City during bauma 2022

Accommodation in Munich during bauma 2022 heavy machinery trade fair

Munich attraction worth to visit
bauma 2022 - Neue Messe München & Munich City Attractions and Accomodation
Learn about the history of Neue Messe München exhibition center - host of bauma 2022 Construction Trade Show. Meet the owner of the venue and organizer of this year's heavy machinery fair trade Messe Munchen. Find out about accommodation, attractions and plan your stay at bauma 2022 in Munich - Bavaria's capital, a city that is the center of culture, science and entertainment.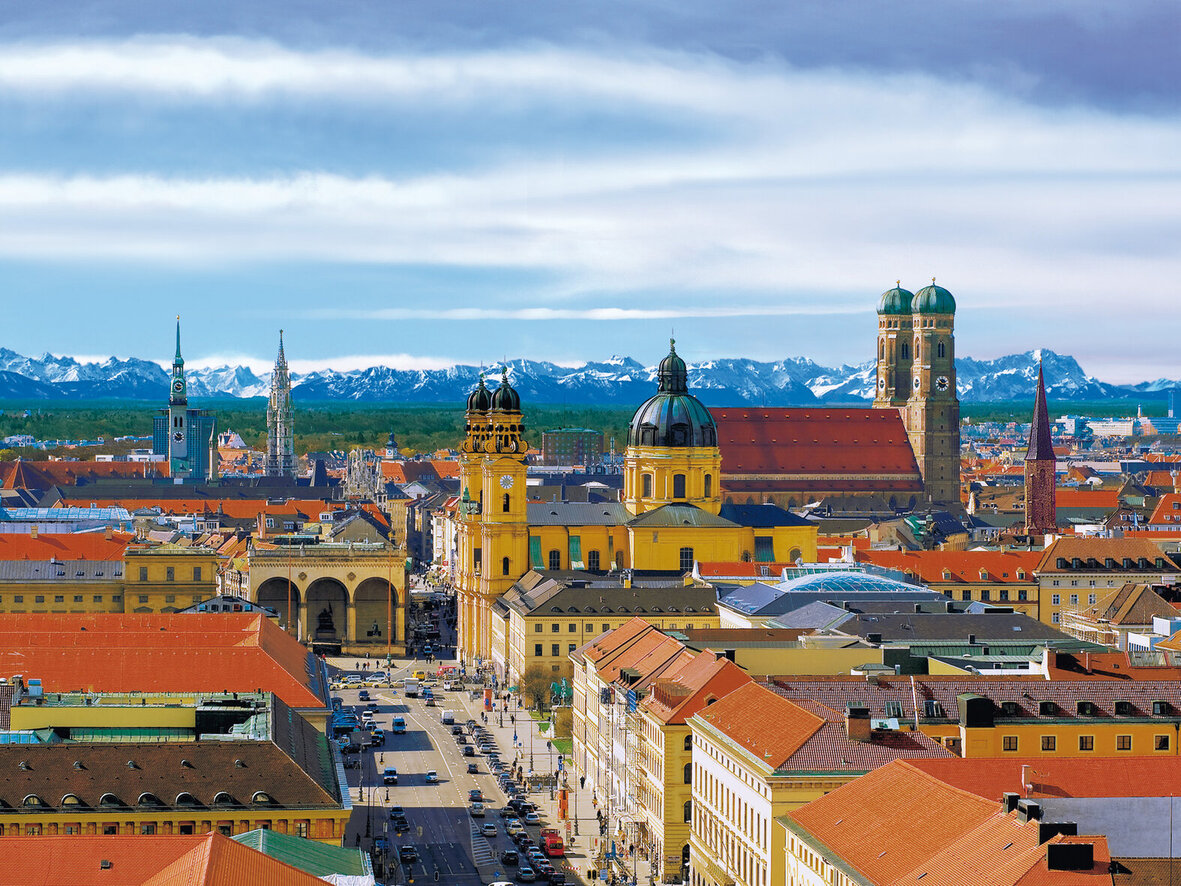 Sources: © Copyright, Messe München GmbH, all rights reserved
bauma 2022 Host - Messe München & Neue Messe München
Explore Neue Messe München, an exhibition center with open spaces, grounds and open-air exhibitions, where the bauma 2022 heavy fair trades takes place. Meet the operator of the center - Messe München, the industry leader in international fairs and events, who has been responsible for dozens of different events, recognizable around the world for many years.
Sources: © Copyright, Messe München GmbH, all rights reserved
Neue Messe München - Munich Trade Fair Center
The place hosting bauma 2022 trade fair is The Neue Messe München - a unique exhibition center located in the Messestadt Riem in the eastern district of Munich Trudering-Riem. The center was built in 1998 and it is a complex in the form of an exhibition center consisting of open spaces, open-air exhibition grounds, entrances and conference & meeting rooms.
Sources: © Copyright, Messe München GmbH, all rights reserved  
The Neue Messe München Exhibition Center is:
Column-less hall (11 to 16 meters high) providing maximum flexibility in assembly and disassembly, consisting of 18 exhibition pavilions on the ground floor (appropriately adapted for the disabled), which in total gives 200,000 m² of exhibition space - Modern, bright and transparent atmosphere for all exhibitors.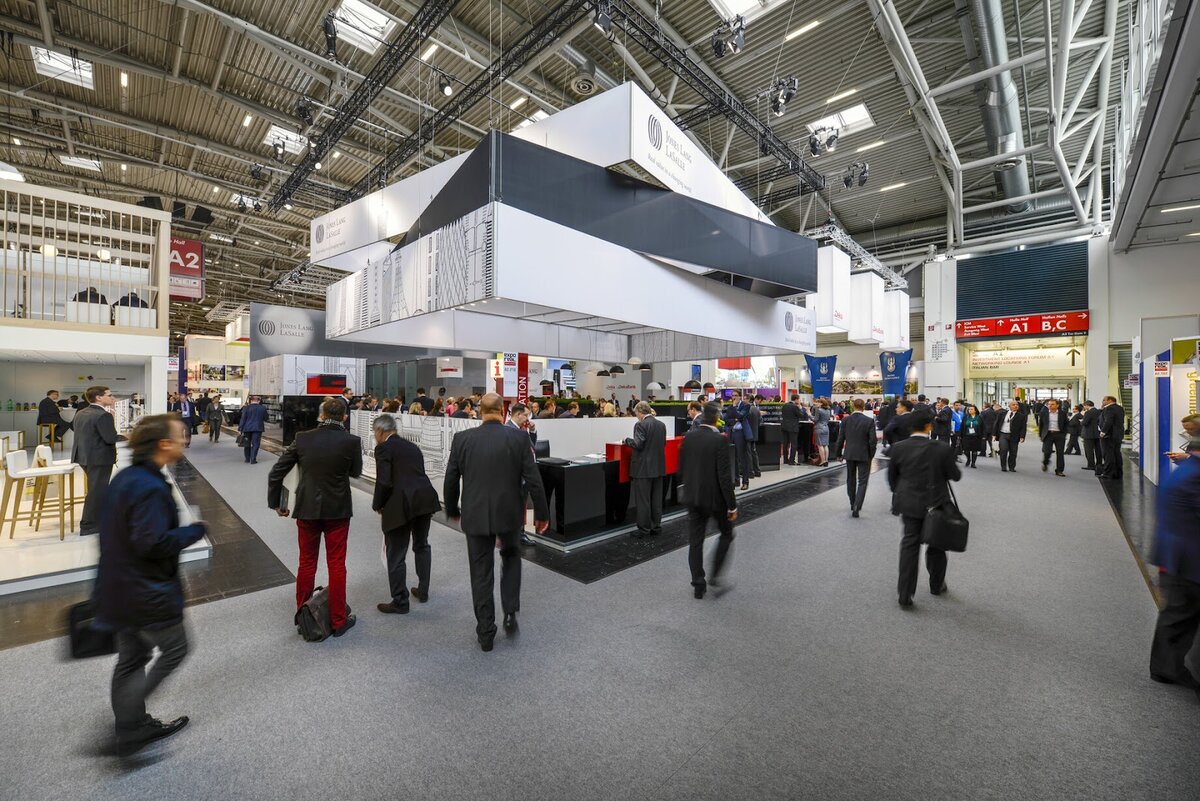 Properly prepared technical facilities, which include the most modern information technology, multifunctional technology designed for events and construction, as well as a constant supply of utilities (electricity, water and compressed air) and partial air conditioning.
Dining facilities, consisting of over 20 restaurant zones and a bistro with over 3,500 seats in the halls and entrances, including the external zone in the atrium between the rooms with another 2,000 seats, as well as experienced catering companies.




Sources: © Copyright, Messe München GmbH, all rights reserved
Messe München
"The operator is Messe München, an international company that is one of the largest fair organizers around the world. In addition to the exhibition center, Messe München also serves ICM - Internationales Congress Center München, MOC Veranstaltungscenter München and Messe München Conference Center Nord. Messe München organizes many events in the form of fairs, conventions, conferences, exhibitions and corporate events of all shapes and sizes.
Over 200 events per year and around three million visitors during this time make Messe München one of the top ten companies in the international trade fair and event industry. Since 1967, the center is also home to the world's largest trade fair in the construction industry for 7 days every 3 years."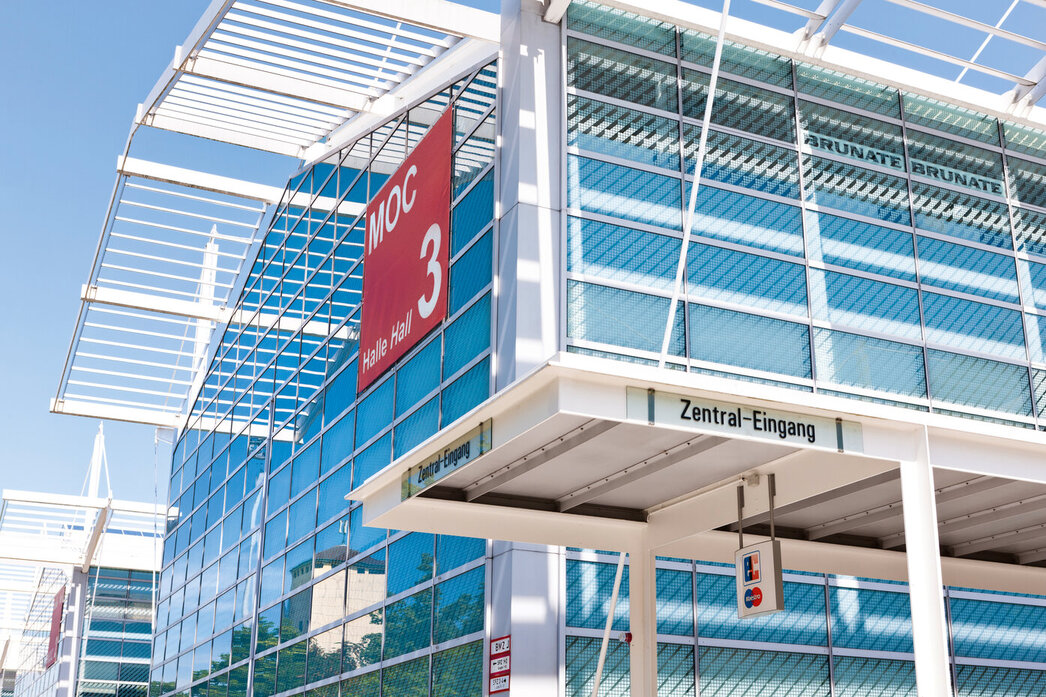 Sources: © Copyright, Messe München GmbH, all rights reserved
Plan your stay in Munich City during bauma 2022
During your stay at bauma 2022, take the opportunity to explore Munich - a cultural center that will make the machinery trade show just the beginning of an unforgettable tour. Munich is a combination of tradition and modernity. A metropolis surrounded by the style of an unusual region. Munich is also an impressive European transportation hub with excellent national and international connections - with the second largest airport in Germany.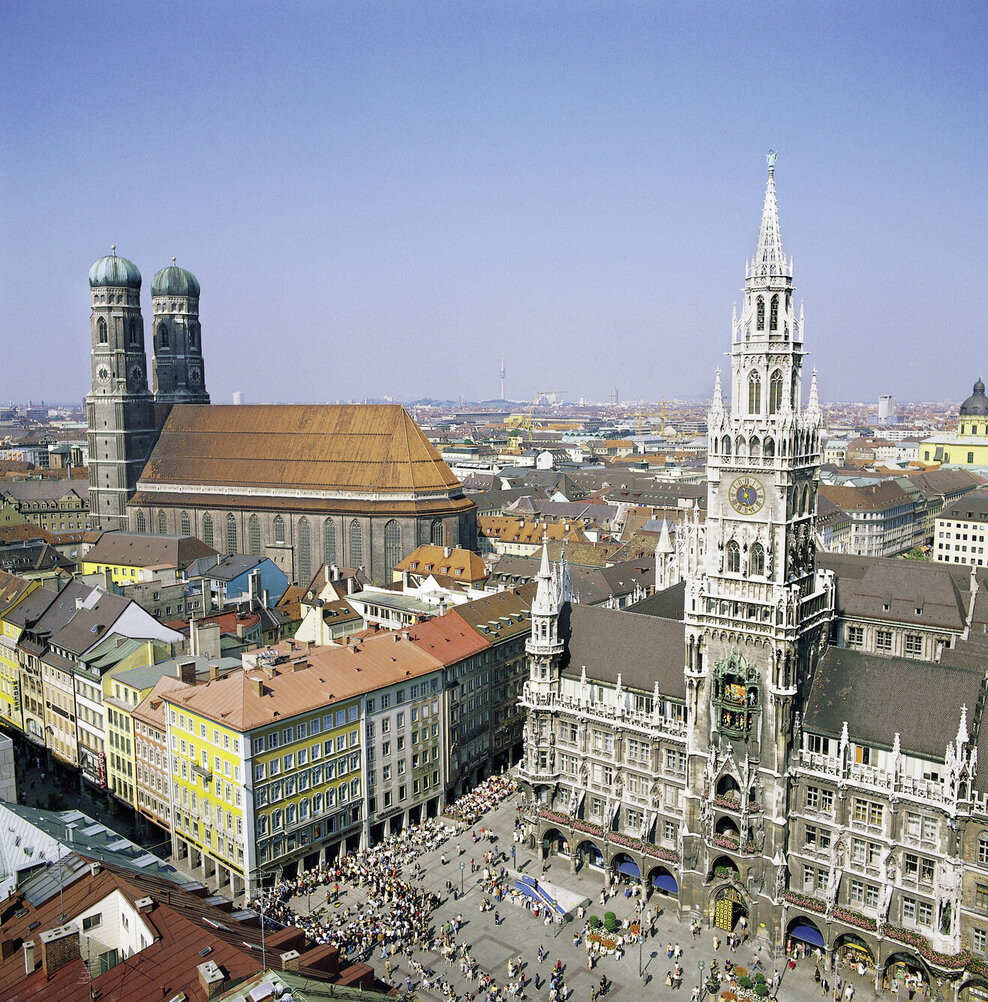 The capital of Bavaria is a center of cultural attractions - from art and music to museums and architecture. Check out information on the most important and interesting monuments and cultural events using the official
website of the City of Munich
. Make your stay in Munich an unforgettable experience in addition to the trade fair events.
Sources: © Copyright, Messe München GmbH, all rights reserved
Accommodation in Munich during bauma 2022 heavy machinery trade fair
If you are wondering where to stay during a few days in Munich during the bauma 2022 Trade Fair, check out the services offered to help you quickly find the perfect accommodation for your visit to bauma.
Take advantage of the support services, institutions and hotel guides who will provide you with complete assistance in finding the right accommodation in Munich for bauma 2022:
Organization of accommodation - Hotels in Munich
The hotel guide provides you with a great choice of places near Messe München, even if you're looking for a hotel that is as close to the bauma 2022 trade fair as possible. Use the hotel list and search for hotels in Munich from the Official website of the City of Munich  -
https://www.muenchen.de/uebernachten.html
Munich attraction worth to visit
Munich City Guide App
The City Guide app is the perfect support for participants of the bauma heavy machinery trade fair in Neue Messe München to enhance their trade fair experience. The app includes contact and arrival information, property information and maps, as well as attractive photos.
The city guide offers accommodation suggestions that will be the best option for bauma 2022 visitors , taking into account the price distribution, distance from the heavy machinery fair and other criteria.
Cultural history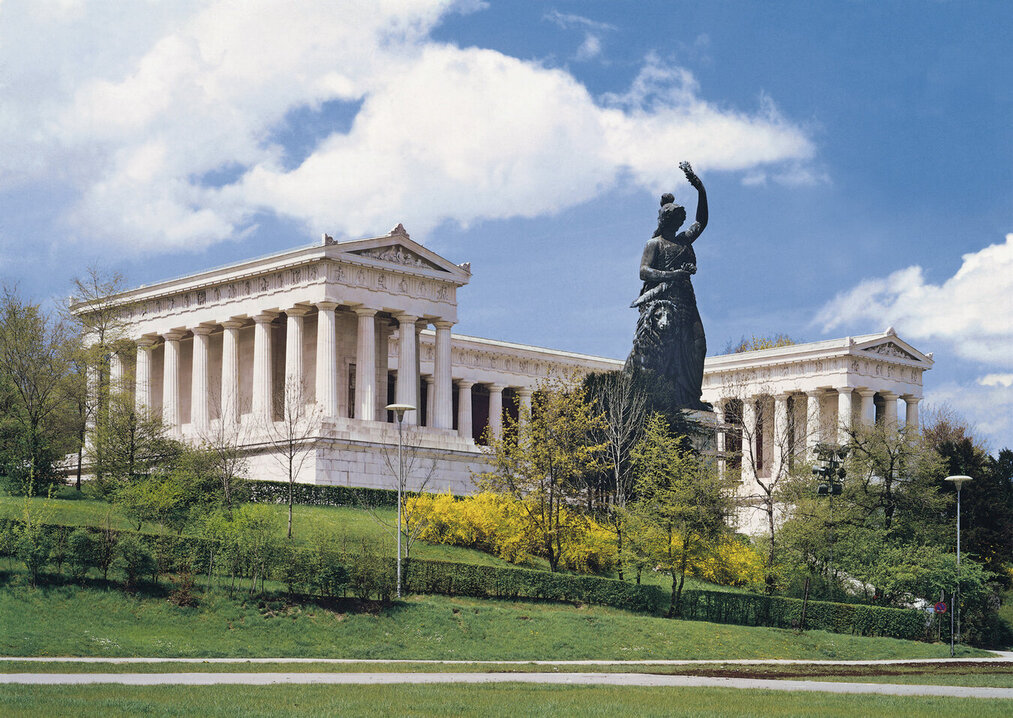 Sources: © Copyright, Messe München GmbH, all rights reserved
Bavarian National Museum
The Bavarian National Museum is one of the largest art and cultural history museums in Europe. Walk through the prepared exhibition rooms where the most impressive eras of Western art come to life - from late antiquity to Art Nouveau.
Nymphenburg Castle
The baroque complex in western Munich was built as a summer residence for the Bavarian electoral princes. Impressive castle buildings with a royal baroque feel includes key collections - here you will find the legendary beauty gallery of King Louis Ior treasures of the Marstall Museum. The whole thing is completed by an extensive castle park with watercourses and pavilions.
Art & Technology
German Museum
In the German Museum you will find a unique range of technological achievements - from sailboats, through nuclear models, windmills, to industrial robots and sea rescue boats. It is the world's first science and technology museum, and one of the most visited and largest (approximately 50,000 square meters). Listen to the whine of the machines and check the nearest stars.
BMW Museum
Since its opening in 1973, the BMW Museum has been presenting what the brand is characterized by - sportiness combined with elegance, closed in mobility, dynamics and passion. The one-of-a-kind exhibition presents over a hundred of the most important brand exhibits.



Source: www.myshowadvisor.com
Pinakothek museums
Walk around Munich's "Maxvorstadt" district, where Alte Pinakothek was built and now houses the Bavarian State Painting Collection. The collections at the Neue Pinakothek and Pinakothek der Moderne span many historical eras.
City Gallery in Lenbachhaus and Kunstbau
The Lenbachhaus is the source of the world's largest art collection. The City Gallery, which houses the Kunstbau at the Königsplatz metro station, presents the work of Munich painters from the 19th century.
Music ♫
Bavarian State Opera
Music Center of Munich where Mozart, Verdi and Wagner were not the only geniuses. It stood out also thanks to the performances of Monteverdi or Handel. Contemporary world-famous conductors also proved their musical skills, incl. Kirill Petrenko or Kent Nagano.



Source: Google Arts & Culture
German Theater
The German Theater is a unique venue conducting international performances at the highest level, distinguished by stories donned in pulsating live music.



Source: © Copyright, Messe München GmbH, all rights reserved
Lustspielhaus
In addition to popular comedy stars, there are also concerts with an admixture of pop, jazz, and especially "alpine rock".
Heavy machinery shows and events
Neumünster, Germany
September 7-11
Nürnberg, Germany
September 14-17
Stay up-to-date!
Get hand-picked top machinery and industry news