Models

Services

Services

World's Top 10

World's Top 10

bauma 2022

bauma 2022
Manitowoc at bauma 2022

Manitowoc at bauma 2019
Manitowoc at bauma 2022
Manitowoc's stand at the previous edition of bauma trade fair

Image source: THE MANITOWOC COMPANY, INC.
What to expect at bauma 2022
⚓️ FS.1202                                   ⚙️ 4 Innovations

Manitowoc will make its return to bauma with a complete range of products and services aimed at serving the infrastructure, alternative energy, and industrial end markets. In addition to showcasing the latest cranes, the company will highlight its expanded range of aftermarket services and technologies, including CONNECT, a new telematics platform.

The American manufacturer will display 12 cranes at its booth: 7 Grove mobile cranes and 5 Potain tower cranes. 
The largest Grove on display will be the GMK6400-1 all-terrain crane, which will be shown for the first time. The new GMK6400-1 has a maximum capacity of 400 t and a main boom of 60 m. Manitowoc has packed the GMK6400-1 with new innovations, including an improved hydraulic system with faster flow to provide quicker operating speeds and even smoother movement. Also added to the new 400 t machine is the Crane Control System (CCS) and MAXbase variable outrigger positioning system. 

Also known as the king of the 150-t class, Grove GMK5150XL all-terrain crane is redefining the five-axle, by offering almost 69 m of main boom. The crane's taxi charts are outstanding, ensuring easy roadability and transport savings.

GMK5120L is another Grove crane that will makes its debut at bauma.The 120-t machine offers an exceptional 66 m main boom and can easily carry a class-leading amount of counterweight – no matter if counterweight configurations for 10 t, 12 t, or 16.5 t per axle are required. This results in great flexibility and low transportation costs.
Visitors to the Manitowoc booth can also see and experience the Grove and Potain Customer Centers. In these interactive areas, visitors will find a host of technologies and information on value-added services from Manitowoc, including CONNECT – the new telematics platform for Potain and Grove cranes.

 
Selected Manitowoc innovations:
GMK6400-1 all-terrain crane
Photo source: THE MANITOWOC COMPANY, INC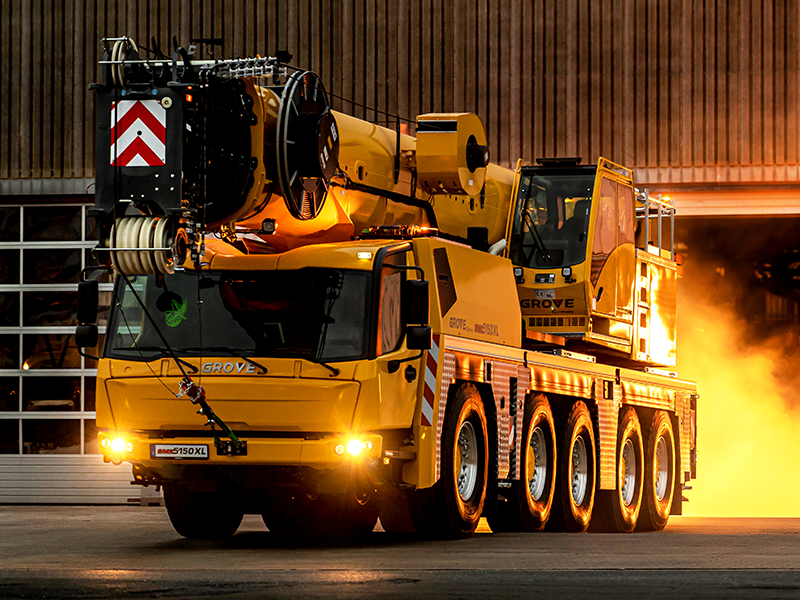 Grove GMK5150XL all-terrain crane
Photo source: THE MANITOWOC COMPANY, INC
GMK5120L all-terrain crane
Photo source: THE MANITOWOC COMPANY, INC
Manitowoc at bauma 2019
At the 2019 edition of bauma Manitowoc unveiled 6 completely-new cranes, but the visitors also had the chance to see 10 other recently launched models such as Grove GMK3060L (3-axle) all-terrain crane with 48 m boom, several rough-terrain cranes, Potain topless tower cranes and self-erecting (Hup) cranes and new Manitowoc technologies featuring the telematics systems.

 
Innovations presented by Manitowoc at bauma 2019

Check out the products and services introduced by Manitowoc at bauma 2019, brought to you by LECTURA Press.
Stay up-to-date!
Get hand-picked top machinery and industry news