Models

Services

Services

World's Top 10

World's Top 10

bauma 2022

bauma 2022
Bobcat at bauma 2022

Bobcat at bauma 2019
Bobcat at bauma 2022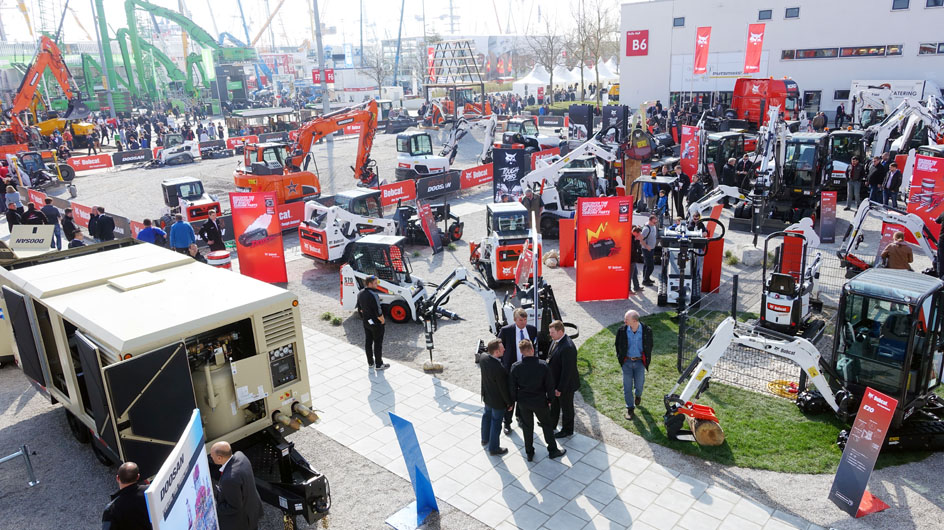 Bobcat's stand at the previous edition of bauma trade fair

Image source: Doosan Bobcat
What to expect at bauma 2022
⚓️ Stand 817                              ⚙️ 5 innovations 

Bobcat will be presenting at bauma 2022 several new products and technological developments for the first time at the exhibition: the latest Bobcat wheeled and tracked loaders, mini-excavators including four new exciting additions in the 5 to 8 tonne category, the very latest R-series telehandlers, light compaction products and a number of new attachments. Complementing these are new machinery premieres and the very latest in electrification, digitization, autonomy and gamification from Bobcat. 
Delivering a higher engine and hydraulic output, the new S86 R-Series Skid-Steer Loader and T86 R-Series Compact Track Loader, which replace the previous 700 and 800 M-Series loaders and complete the current R-Series loader line-up, are the most powerful compact loaders the company has ever built. Both machines use a well-proven Stage V compliant 3.4 l Bobcat engine – producing 78 kW (105 HP) at 2600 RPM.

Currently being tested in markets in the USA, the Quad Track concept allows the wheels of selected Bobcat skid-steer loaders to be easily replaced with four individual track pods, effectively converting them into tracked loaders. Chosen as one of the finalists in the Mechanical Engineering category of the bauma 2022 Innovation Awards, the Bobcat quad tracks add considerable versatility to skid-steer loaders, allowing them to easily adapt to different environments.
The new T7X, World's First All-Electric Compact Track Loader designed as a machine that addresses emission and noise reduction goals at Bobcat, will also be showcased at Bobcat's stand. It is equipped with a 62-kWh lithium-ion battery pack that can give four hours of continuous use.

Another new Bobcat technology that will be displayed at bauma 2022 - the Bobcat Transparent Touch Display concept - provides a transparent, engaging touch display solution embedded within the glass structure of the operator's cab to enhance their productivity, efficiency and visibility of the task at hand.
Bobcat will also be showcasing the new 3.5 tonne E35 electro-hydraulically controlled mini-excavator for the first time at bauma. The new machines features additional digital functionalities and special features. 
Selected Bobcat innovations: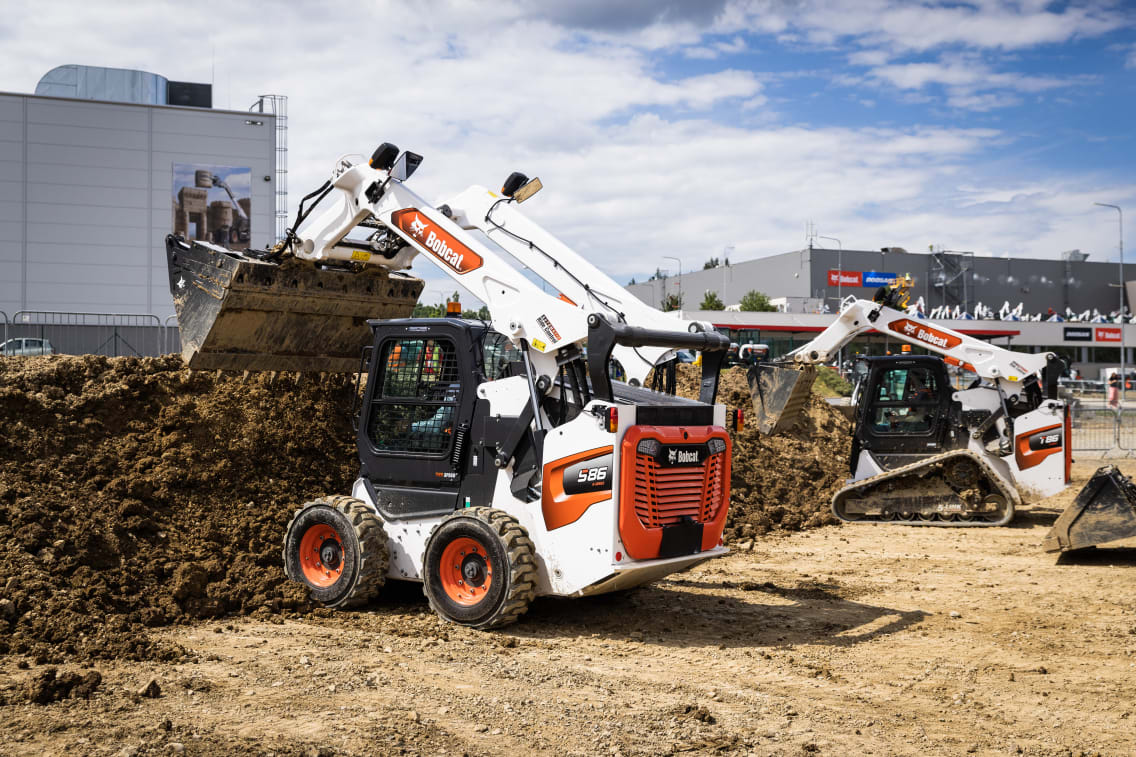 Bobcat S86 and T86 loaders
Photo source: Bobcat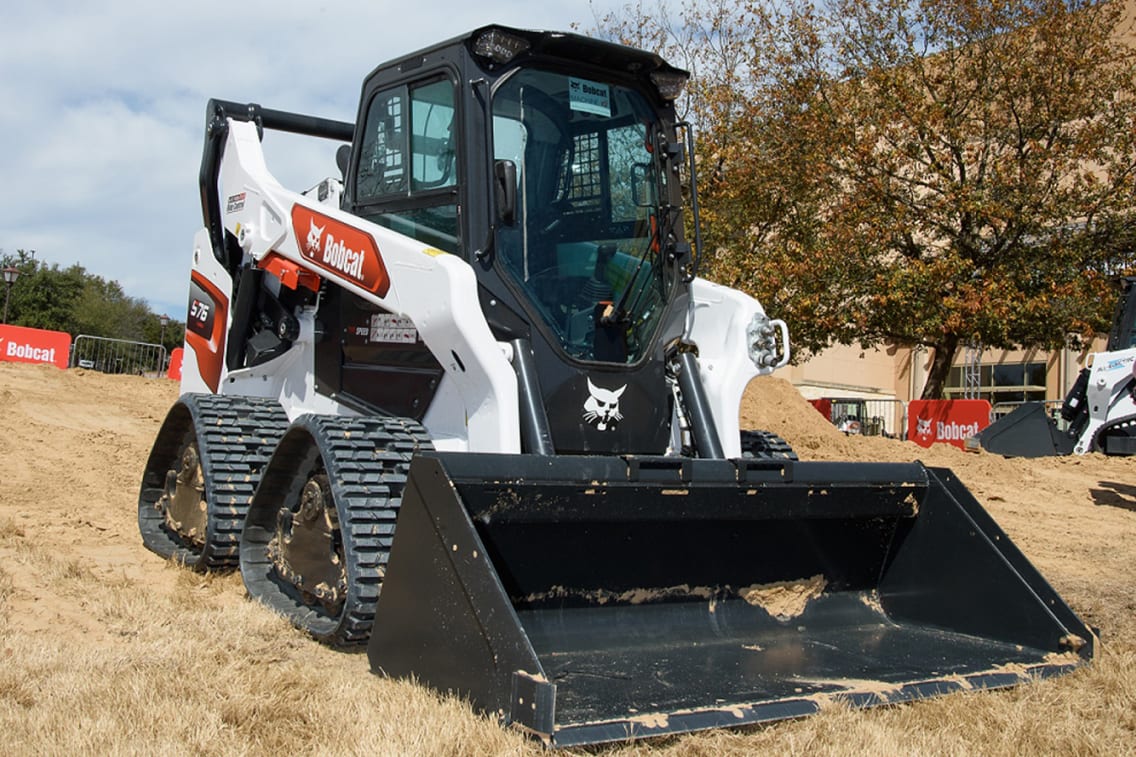 Bobcat Quad Track concept 
Photo source: Bobcat
Bobcat T7X all electric loader
Photo source: Bobcat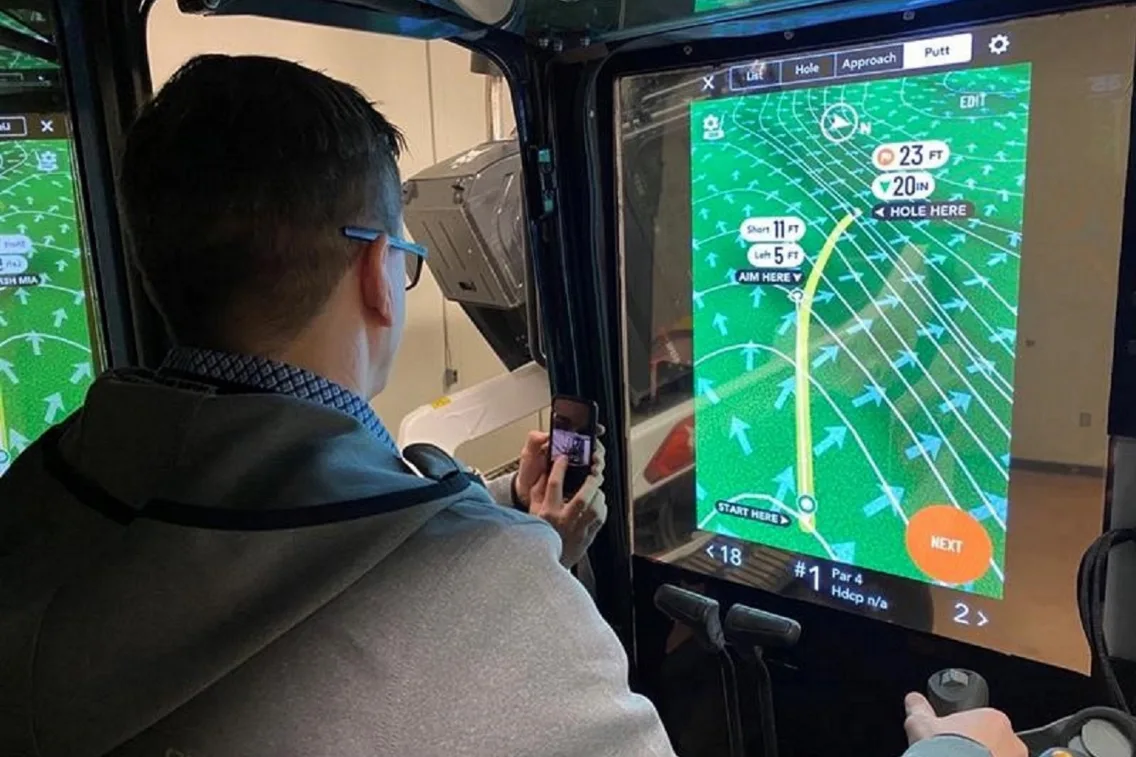 Bobcat Transparent Touch Display concept
Photo source: Bobcat
Bobcat E35 electro-hydraulically controlled mini-excavator
Photo source: Bobcat
Bobcat at bauma 2019
At bauma 2019, Bobcat launched the new E10e Electric Mini-Excavator, the industry's first commercially available fully electric, zero tail swing (ZTS) mini-excavator in the one tonne class. As well as a full display of Bobcat mini-excavators including several other new models, visitors were able to see the complete product portfolio from Bobcat with new telehandlers, compact loaders and attachments presented in different application zones. 
Innovations presented by Bobcat at bauma 2019
Check out the products and services introduced by Bobcat at bauma 2019, brought to you by LECTURA Press.
Stay up-to-date!
Get hand-picked top machinery and industry news