L = pneumatic tyres, x = drive, SE = superelastic, P = PUR (Elastollan, Vulkollan), V = solid rubber, ND = low pressure tyres, 3 = three-wheel, 4 = four-wheel, 6 = six-wheel All specifications and prices refer to basic models with standard fork carriage, 2 prongs or shears without additional hydraulics. With Duplex mast (3,3m up to 10t • 5m > 10t load capacity)
Get a reliable price for this machine ABSOLUTELY FREE!
The LECTURA Valuation tool makes it possible! Fill in this form to get the price of your specific machine, backed by LECTURA's 30 years of experience in the industry. Thank TVH for free access to this service.
Individual Valuation of Moffett-Kooi M 7-35.3
Buy used Diesel Truck-mounted Forklifts on LECTURA Market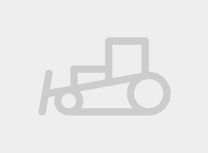 Check out 2 more offers on TradeMachines
M 7-35.3 Moffett-Kooi - Technical specs
| | |
| --- | --- |
| Nominal load at COG | 3.5 t |
| Standard tyres | L/L 3 |
| Centre of gravity | 500 mm |
| Transmission type | HY |
| Weight | 2.48 t |
| Engine manuf. | Kubota |
| Engine type | V 2203 |
| Engine power | 37.3 kW |
| Engine power | ### |
| Dimension lxwxh | ### |
| Displacement | ### |
| Revolutions at max torque | ### |
| Max. torque | ### |
| No. of cylinders | ### |
| Cylinder bore x stroke | ### |
| Weight | ### |
| Emission level | ### |
M 7-35.3 Moffett-Kooi - Special equipment