Massey Ferguson MF 5470 Lader
Specifications & Technical Data (2008-2011)
Manufactured by Massey Ferguson, this is the MF 5470 Lader 4wd tractor. Find and download detailed specs and data sheets for this ... Read more
Manufactured by Massey Ferguson, this is the MF 5470 Lader 4wd tractor. Find and download detailed specs and data sheets for this machine here.
The Massey Ferguson MF 5470 Lader is a 4.35t machine with AGCO engine which powers this model with up to 92kW or 123 horse power. The MF 5470 Lader is categorised in the biggest machine segment in the 4wd tractors category. The model's dimensions are 4.37m x 2.77m x 2.67m.
Since 2008, this model has included Cabin and Front hydraulics. Air brakes, Front PTO and Aircondition are not provided on this model as of 2011. There are more detailed specifications and machine descriptions available in the original Massey Ferguson MF 5470 Lader specs data sheet. Download a free data sheet in German from LECTURA Specs.
The production stopped in 2011, where this MF 5470 Lader was available at a new list price between €70000 and €89000. For more detailed information about pricing and current residual values, check out the LECTURA Valuation system.
The most commonly viewed Massey Ferguson models of this type on LECTURA Specs are the MF 7716 Dyna 6 VT, MF 8737 Dyna-VT and MF 8737 Dyna-VT, and 207 other 4wd tractors, which currently range from 14.3kW up to 294kW are also available. Want more detailed specifications? Download the latest Massey Ferguson MF 5470 Lader specs data sheet on LECTURA Specs today!
Technical specs - MF 5470 Lader Massey Ferguson
Specification
Notice: Every data listed is verified by LECTURA Specs team experts. However, incomplete data and mistakes might occur.Contact our team with any change suggestion.
Engine power

92 kW

Back tyres

18.4R38

Front tyres

14.9R28

Transport length

4.37 m

Transport width

2.77 m

Transport height

2.67 m

Travel speed

40 km/h

Transmission

16/16

Weight

4.35 t

Control unit

1/1 ew/dw

Engine manuf.

AGCO

Engine type

44 CTA

Emission level

Tier 3
is a 0 for the size specification so that means, that no information is available.
Special equipment
Cabin
Front hydraulics
Front PTO
Air brakes
ISO Bus
Aircondition
Carbon footprint calculation
Calculate the carbon footprint of the Massey Ferguson MF 5470 Lader per hour of use:
Or go directly to ERA Equipment CO2 Calculator
service provided by
Download datasheets (PDF)
Buy & Rent
Used Massey Ferguson 4WD Tractors for sale
LECTURA obtains most relevant offers from many sources about 4WD Tractors.
Find first rate deals on reliable classified marketplaces covering second hand 4WD Tractors for sale in many countries.
Get in touch for more details:
Compare Massey Ferguson MF 5470 Lader with similar 4WD Tractors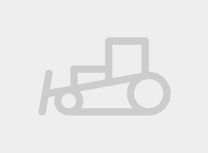 Massey Ferguson MF 5470 Lader
Engine power: 92 kW
Back tyres: 18.4R38
Front tyres: 14.9R28
Transport length: 4.37 m
Steyr CVT 6145 Basis
Engine power: 108 kW
Back tyres: 650/65 R 38
Front tyres: 540/65 R 28
Transport length: 4.75 m
Pronar 5340
Engine power: 78 kW
Back tyres: 18.4 R34
Front tyres: 14.9 R24
Check other popular models from 4WD Tractors
Sell Massey Ferguson MF 5470 Lader
4WD Tractors appraisal with LECTURA Analytics
Whether you need to get price of your Massey Ferguson MF 5470 Lader or valuation of your 4WD Tractors fleet, LECTURA Analytics will help. Simply fill the machine details and see the pricing information for 4WD Tractors in few clicks.
Valuate right now!
Data provided by

Spare parts & Components
Get spare parts for Massey Ferguson MF 5470 Lader easily from our partners
Inquire the spare part you search for from our partners with a few easy steps and select the best offer. Wether you are a dealer or an owner, LECTURA can advise you to the right direction. Order the 4WD Tractors spare parts easily today - worldwide.
Events & News
X
What do you think about this machine?
Thank you for your review
Massey Ferguson products
Check out 29 Massey Ferguson products here